Service & Support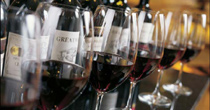 Your Kaltik products are as well-backed as they are well-made. Our commitment to quality starts with the design, continues through the entire manufacturing process, and keeps right on going long after the sale.

We're here to provide the information and help that you need. Whether it's the technical specs, warranty information, or others, we'll strive to provide answers, quickly and accurately.

You'll find a wealth of information right in this section. Or if you want to contact us directly, feel free to e-mail contact@kaltikproducts.com.