Service & Support > Stylish Wine Storage



Store your wines with style


Wine needs to be lovingly cared for to ensure that each unique flavour tastes as its maker intended. So if you've spent years creating a killer wine collection or just want the convenience of chilled wine on hand, a wine cabinet is a great way to effectively store and display your wine.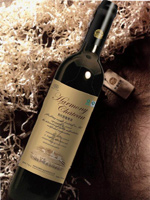 Not only are they extremely practical but Kaltik wine cabinets are a stylish addition to any household decor. Stainless steel doors, plinths and shelf fronts give the cabinets a contemporary edge that looks sensational within a modern kitchen setting. The majority of our range also features blue LED temperature displays, sleek smoked glass doors and fashionable white lighting to add a touch of glamour to your kitchen.

Our handy slot-in wine cabinets are easy to install and can be built-in under kitchen worktops to seamlessly blend with the lines of your kitchen. These smart cabinets will effectively showcase your wine whilst adding style, sophistication and practicality to your kitchen. Alternatively, we offer larger, freestanding and built-in wine cabinets which can be conveniently moved and/or as required. All of our wine cabinets can be kept anywhere in the house, so you can set them up wherever your heart desires!

Love your wine? Here's how to care for it...

Tip 1 - Light your wine right
Ultraviolet light causes wine to prematurely age so it's important to store wine away from sunlight and fluorescent light. Not only does it look great, but the white LED lighting featured in our Kaltik wine cabinets is completely UV-free and does not produce any heat, ensuring wine is kept in perfect condition.

Tip 2 - Store your wine on its side
Bottles should always be stored on their side to keep the cork moist and ensure a good air seal, preventing oxidation and immediate aging of the wine. All Kaltik wine cabinets offer easy-slide beech wooden shelves for side storage. These shelves are also non-scratch and will not damage bottle labels over a period of time. Their slatted design also lets you overlap bottles neatly to maximize storage space.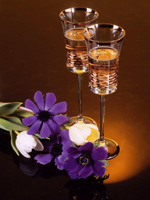 Tip 3 - Maintain the perfect temperature
Wine is sensitive and each wine type needs to be stored at a particular temperature. All Kaltik wine cabinets are specifically designed to maintain an optimum environment for storing wine whether you want to store it for days or years. No-frost compressor cooling systems and heaters, with fan circulated air, maintain a steady temperature and humidity level to keep your favourite wines in perfect condition.

Tip 4 - Avoid vibration during storage
Vibration can disturb a wine's sediment balance and break down its molecular structure. All Kaltik wine cabinets are fitted with low vibration compressors and anti-vibration gaskets to ensure vibration levels don't affect the wine. Our wine cabinets are also extremely quiet, so you won't even know they're there.

Click here to view our exciting wine cabinet range >